---

Save the date:

Electronics Goes Green 2020+ in Berlin
1st – 3rd September 2020 | Berlin, Germany

Finally, the dates are set! The 6th Electronics Goes Green 2020+ conference connects scientists, product developers and business managers along the value chain of electronic technologies and products together with ICT industrie. From the beginning, the EGG conference is organised by Fraunhofer IZM. The improvement of today's and future green electronics forms the focal point at the conference while exploring environmental potentials on the technology level.
Visit the conference website
---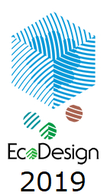 Going Green EcoDesign 2019:
11th International Symposium on Environmentally Conscious Design and Inverse Manufacturing
25th – 27th November 2019 | Pacifico Convention Hall, Yokohama, Japan

The EcoDesign 2019 symposium combines advancing the state of the art in Eco-Design with exchanging ideas of professionals from industry, research laboratories, consulting, government, and academia.
"Is EcoDesign enough for sustainability?" - will be discussed at this year's conference involving the issues of product life cycle design and business innovation, sustainable manufacturing and end-of-life management, sustainability assessment for EcoDesign and
social perspectives in EcoDesign. Currently the call for papers is online!
Visit the conference website
---
Product Durability in the focus at:
3rd PLATE 2019 Conference in Berlin
18th – 20th September 2019 | Starting 12:30 | Dahlem Cube Seminaris Hotel, Berlin, Germany

The 3rd Conference on Product Lifetimes and the Environment focuses product lifetimes in the context of sustainability. The conference brings a new community together: PLATE 2019 is organized by Fraunhofer IZM in cooperation with Technische Universität Berlin.
The conference incorporates the current topics of
product lifetimes and product design, sharing economy and collaborative consumption, Circular Economy and circularity in business including Obsolescence 4.0 – Digitalisation and product lifetimes.
Visit the conference website
Project partner MicroPro will present the D4R tablet. Prototypes will undergo user testing by conference participants. Get involved at the poster session!
Project Partner iFixit presents our perspective on the reparability of mobile electronic devices. The method consists of a heuristic assessment and a disassembly protocol tracking the disassembly process. Learn more in session D.2: Assessing the Impact of Repair and Repairability, Sept 18 (Wednesday), 4:30 pm.
---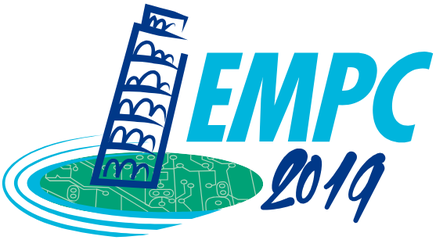 Technology goes green at:
22nd European Microelectronics and Packaging Conference (EMPC) & Exhibition

17th – 19th September 2019 | Pisa, Italy

The EMPC is the established international forum for engineers working in the field of microelectronics packaging and interconnection technologies. sustainablySMART presents 3 papers: "Embedding as a key Board-Level Technology for Modularization and Circular Design of Smart Mobile Products: Environmental Assessment" and "Recovery of valuable BGA components from used electronic mobile devices and their application in new electronics products" in the Green Electronics session on Wednesday afternoon, followed by "Embedding Technologies for the Manufacturing of Advanced Miniaturised Modules toward the Realisation of Compact and Environmentally Friendly Electronics Devices" on Thursday morning in the Embedded Electronics and Smart Textiles session.
---

Life cycle assessment community meets at:
LCM - 9th International Conference on Life Cycle Management
1st - 4th September 2019 |Poznan, Poland

The bi-annual Life Cycle Management is hosted by Poznan University of Technology this year. sustainablySMART co-organised the session track T1-2: LCM for Electric and Electronic Products. This session, chaired by Rainer Pamminger of TU Vienna and Marina Proske of Fraunhofer IZM / TU Berlin, features latest LCA methodologic insights researched in the project, complemented by other accepted papers on household appliances, e-mobility and fuel cells. This session runs on September 2, Tuesday afternoon.
More than 700 delegates are registered to the conference. See the full programme here:
---